Rachel has worked with hundreds of individuals and organizations in all sectors including entertainment, military, technology, healthcare, non-profit, manufacturing, and education.
Rachel Karu's Partial List of Satisfied Clients: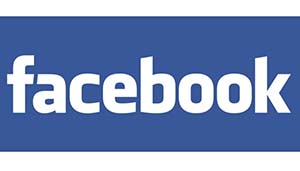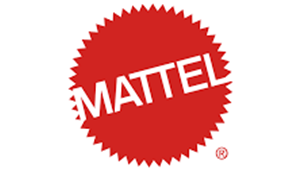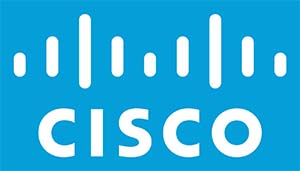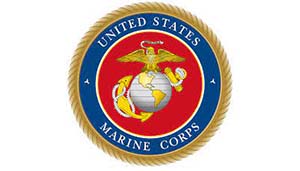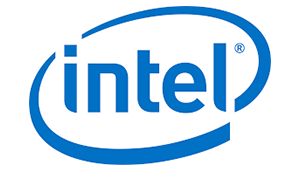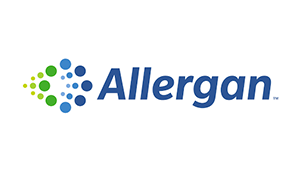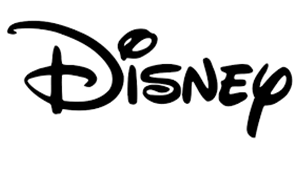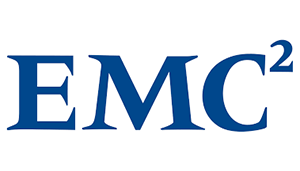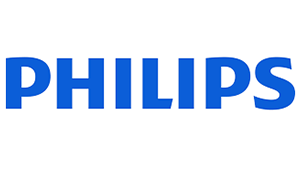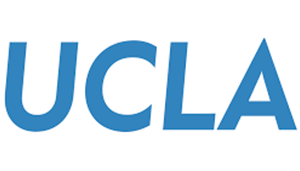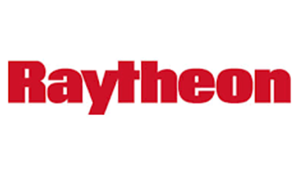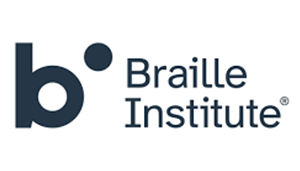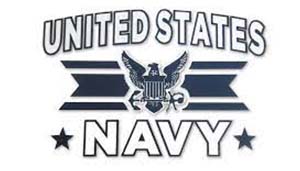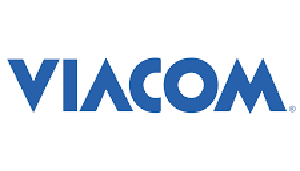 I do not state lightly that working with Rachel has changed my life. Working with Rachel over these past years has resulted in moving away from old traditional frameworks of leadership and goal setting in favor of implementing strategies that lead to sustaining results. With Rachel, I have learned how to set goals that reflect my intrinsic being and inner ambitions and have identified strategies for understanding my progression toward these goals. Rachel has helped me uncover elements of my inner being that I didn't know how to define previously, i.e., what motivates me, what is important to me, and grounding exercises for creating greater self-awareness—all necessary skills for becoming a more effective leader. Our sessions were often challenging, and if you are looking for easy, quick answers, working with Rachel would not be for you. However, if you want to challenge traditional thinking, uncover more about yourself, and learn how to leverage methods that will yield sustaining results toward your goals, you could find no better partnership than working with Rachel.
Grateful that we got connected. Have learned so much about how to cultivate better relationships with myself and the people I work with. Talking with you has been the highlight of the UCLA MBA experience. Thank you!
Rachel is a fantastic coach and has had great impact on my management style. I found her coaching style highly enjoyable as she asks questions that encourage thinking. I've since tried to adopt her methods and it's proving a very efficient way of fostering development in my team. She helped me focus on my strengths as a manager and showed me how to utilize those strengths to bring out the best in my team members. Thanks Rachel, I hope we get to work together again.
Some years ago, I was referred to Rachel and chose her to be my coach when I launched and grew a PR firm. I found in her a gifted coach with a keen sensitivity and understanding of her clients' needs. Her wise, gentle, yet directed style supported my professional and personal growth tremendously. I feel blessed that our paths crossed.
Rachel's coaching was key to my first year as a manager. She provided the tools that I needed in order to build new skills such as time management, delivering developmental feedback, and the art of asking questions. These are immensely valuable in both my professional and personal life. Rachel also challenged me to think differently and to reevaluate my perspective on a regular basis. I have a healthier and more successful approach to my work because of Rachel's coaching.
Thank you, Rachel. I am truly grateful for having had the opportunity to work with you in the past six months. While your role was primarily addressing my professional development, it is evident that your approach to coaching inevitably works in a holistic way on the whole person. Your coaching and feedback has been very helpful and I believe I am better for it. I am not only "doing" things better, but I feel that I am 'being' better as well. In the past three months I have achieved results at work that are without precedent. I have also received many positive comments about the way I am addressing challenges, and how I communicate key issues. I appreciated the fact that your approach, while quite clearly honed by many years of experience, was not a "cookie-cutter" approach, but well tailored to my specific needs. You challenged me and pushed me just the right way, and gave me simple but effective tools to work with. Thank you again!
As an HR Manager, I am trained to listen, solve the conflicts of others, and create a motivating environment for our employees. Rachel worked with me to identify my career and personal goals, learn how to integrate those goals into my current position, and most importantly, how to satisfy my own values to create a positive work balance environment.
The coaching experience opened my eyes to the areas in my professional and personal life that needed more attention in order for me to be fulfilled. The experience also brought to light ways I could better manage my own team, my boss, and colleagues by changing to focus of change to myself rather than trying to change others.
Working with Rachel has helped me become more focused in every aspect of my life.  Through Rachel's guidance, I have been able to determine what's really important to me by defining my values and keeping those values in mind as the guiding principles in my life. I've always been a hard working and highly driven individual with high expectations of myself and others.  I've realized that my expectations were often too high and at times very unrealistic. Rachel has helped me work smarter and not necessarily harder by guiding me to focus on what's really important and meaningful to me. I've developed a foundation for personal and professional effectiveness and am now able to achieve greater balance between work, leisure, significant other, family, friends, and the other priorities in my life. I am now more satisfied with my life as a whole. As a result of working with Rachel, I truly feel that I'm living up to my full potential and achieving more both personally and professionally. Rachel is a true confidante. She's warm, compassionate, listens with empathy, and gives me honest feedback. She has helped me be more accountable to myself and my intentions so that I can find greater success and fulfillment in my life.
When starting the journey with Rachel, I really did not know what to expect. Coaching was new to me, and I knew that I had several areas to work on to achieve my personal and business goals. After our time together, I can confidently say that her coaching was easily one of the most impactful experiences that I can remember. From developing time management skills to improving my attitude and appearance, there are countless takeaways from our sessions that have had a lasting impact on my life. Most importantly, it feels like an internal door was unlocked, and now I operate with clarity, intent, and openness. This has changed the trajectory of my life, and I am forever grateful for Rachel's support. Her energy, attitude, and kindness make the coaching very enjoyable, and her ability to inspire reflection and action is amazing. She is dedicated to what she does, and it shows. Thank you!!!
I feel as if I will be able to prepare better for those important discussions using the tools/ideas you've presented.  I've practiced some of my topics for discussion with people I feel will be open about what I do well and not so well (I was on vacation last week in Philadelphia and "presented" to a friend, to my husband, and also to my mom, LOL).  I am a work in progress.
 It was a pleasure working with you, and I do believe we will have the opportunity to work together in the future as my role in the sales department grows.  Thanks so much for helping me find things I felt I was "lacking", forcing me to push the envelope on those traits that were already there and helping me to dig them out and  "own" them.  I feel I may be able to better navigate this road I'm on.
Rachel brought me to a whole new level of self-awareness.  With patience and compassion, she guided me toward greater understanding of my motivations and ways of relating to others.  She helped me fully embrace constructive feedback from colleagues and use it to hone my performance—and feel more whole in the process.  What an asset she has been to our agency!
I was a client of Rachel's and found her approach to Manager Development to be very unique. Her style was unconventional, out-of-the-box and overall really effective – she was promoting of a very honest and critical atmosphere that made the time worthwhile, to-the-point and enjoyable. I can say with confidence that I'm better at my job, and better aligned to excel in my career, because of Rachel.
Rachel has been instrumental in me gaining a better awareness of myself and has guided me in my professional development. She has a pure, honest approach in wanting to see those that she coaches succeed.  She brings a genuineness that makes coaching comfortable.  Rachel's humor brings moments of joy and clarity during the process. I believe that her involvement in my growth is evident by the strengthening of my team.
Working with Rachel as a coach was life altering. In part because I was at a time in my life to accept coaching, and in part due to Rachel's strength,persistence, and her ability to push me past the easy safe havens and keep me focused on what was important. She helped me ask the right questions, search for the answers, and find the strength to make some important decisions. I have a renewed perspective on life and work: LIFE being a priority as opposed to work. I encourage everyone, whatever stage you are in your professional or personal life, to take advantage of this awesome opportunity. You will not only find a great professional coach, but a good friend.
I recently completed a coaching journey with Rachel and I encourage anyone who is afforded this opportunity to take full advantage of it. As a professional who has spent 20 years plugging away at a career, through coaching I was amazed to find how many functional issues we never take time to fully understand or explore. Rachel helped me to further hone my interactional skills. She did so by providing guidance and information, while allowing me to come to my own conclusions. This provided the best possible result as I maintained "ownership" of my goals and outcomes.
Rachel elevates coaching to an art. Yes, she will help you organize your life, identify your goals and align with your values, but beyond that she will help you create a vision for life.  With both pragmatism and an uncanny intuition – Rachel always seems to know just what I feel I need to focus on – she helps her clients create their most authentic path.  Rachel's coaching serves the whole person. At the end of my sessions with her, I always feel more focused, empowered and inspired.
The daily tasks of living – obligations of work and family – keep a person busy. But like a mouse on a treadmill, there can be motion but no sense of progress. I came to Rachel for coaching because I wanted to avoid drowning in my never-ending to-do list. Rachel is helping me to uncover where I want my life to move towards on a deeper level. Coaching has given me a better sense of my values and what "makes me tick." I'm consistently surprised by Rachel's ability to find connections that I've never thought of. In these "aha!" moments, I discover where another piece of the puzzle fits, and I feel more complete. Rachel is guiding me past the arbitrary "shoulds" of my life to find a more authentic pathway.  What's this mean on a practical level?  I plan and take actions that leave me feeling happier. Greater fulfillment becomes attainable because I can envision it first.  It's no longer a hazy, abstract concept. Rachel is my personal compass pointing me towards "true north." She helps me remain focused on my journey, despite the many distractions that can pull me away.  I am greatly indebted to her.
I first met Rachel at a networking event and when I found out she was a coach, I wanted to learn more. I began working with Rachel because I knew I wanted to make a change in my professional life, but I felt stuck and was not sure how to move forward. Rachel's more formal, organized approach was a good fit for me. I think one of the things that was most helpful about her Stepping into More system was that it got me thinking about ways I could use my strengths in my day-to-day life, while I was in the process of finding a job that was a better fit for those strengths.
Before my first session with Rachel, I read her book. By reading her book first, I felt like I knew her much better, and because she was so open and honest about her own life, it made me feel more comfortable doing the same.
I really appreciate Rachel's help and am now in a much better place and content with the path I am on both personally and professionally.
Rachel is insightful, easy to talk to, and able to win over even those who, like me, are initially less-than-thrilled about the idea of working with a coach. Rather than using a one-size-fits all approach, she truly tailors the experience to provide meaning and value in the context of the coachee's unique career and life.
Rachel's approach to coaching was consistently compassionate and understanding.  She guided me through letting my guard down so that we could jointly focus on the areas of my work and life that were most impactful.
This was my first executive coaching experience, and I couldn't have asked for a better experience with Rachel.  In the time that we worked together she was able to help me identify a few key areas to focus on that have in three short months had a significant impact on my personal energy levels and productivity.
I asked Rachel to be my coach because I am unhappy with my current career and really had no idea what I wanted to do with the rest of my working life.In the time she has been my coach I have developed a new perspective on my career and she has given me tools to cope while in a career which is not ideal for me. Most importantly she has helped me to examine and focus on my values. Now I am confident that my career search will resurrect my "Interrupted Dreams" and not just another job which is easier for me to tolerate. I have recommended coaching in general and Rachel specifically, to all of my friends.With her help I know I will "Unleash My Potential."
When I started with Rachel I thought I knew what mattered most to me.  It wasn't until I wrote my values on paper and prioritized them, that I saw I was not doing what mattered most to me. With the system that Rachel Karu showed me, I was able to prioritize and do what mattered most to me. It was a life changing experience. In the process I was able to come to grips with my Gremlins, as we call them. I set goals and learned how to accomplish them using intermediate steps. The process of scheduling them into small manageable steps with deadlines was an incredible experience. I would recommend Rachel to anyone who wanted to take the next step in a Life changing experience.
I chose to add one-on-one coaching sessions to my development curriculum; without question one of the best investments I've made in myself thus far. As a team, my coach Rachel and I set forth aggressive, yet realistic goals that continuously keep me moving in the direction of revealing my full potential.  Rachel most certainly knows when to push, when to lead, and when to inspire: She's simply great!
Before working with Rachel I really struggled with time management. No matter what I tried I couldn't find a way to prioritize my tasks in an effective and efficient way. I was able to accomplish everything at work that I needed to, however it came at the cost of long hours, and time away from home and family. After working with Rachel, I have the tools to prioritize my tasks in a real way, and actually plan and manage my time. Additionally she has helped me take a hard look at how I am developing the people that report to me.   Her insight and mentoring has also helped me improve as a coach and mentor for my people. Being able to effectively and efficiently manage my time, and lead my team, has allowed me to be more productive and have more impact at work, in less time. This gives me more time at home with my family, and has enabled me to volunteer more. Anyone looking to develop and grow him or herself would be well served by working with Rachel Karu. She is an excellent professional mentor in my opinion. She has helped me get on a road to becoming a better leader, direct report, father, husband, mason, Shriner, and a better man in general.
I was very lucky to have Rachel Karu as my coach during my C4L leadership coaching session. While I've never had a leadership coach before, Rachel was everything I was expecting: someone to help me learn new skills and techniques to succeed in my current leadership position. Rachel's approach to coaching me felt more like a personalized concierge service rather than a pre-planned training session. The activities and feedback Rachel provided were tailored exactly to my needs at the time and didn't just follow a pre-set agenda. Rachel also seemed genuinely interested in how successful I was at applying what I've learned and was always willing to help me fine-tune the techniques when things didn't work out exactly how I expected. In addition to helping me identify areas to focus on, Rachel also provided me with many useful tools along the way, including: quick ways to create and maintain schedules, how to create and effectively communicate strategic plans, and strategies on influencing. One of the true tests of time of how effective Rachel's coaching has been is that I am still using many of the tools and techniques she shared with me in my daily life and I can say it is having a truly positive influence on making me a more effective leader.
I wanted to communicate my strong recommendation for Rachel Karu as a new AND Effective Vistage Speaker. Rachel presented to my Key Executive Group last December and and did an excellent presentation. Rachel presents on "Coaching Skills" for the line manager who wants to develop his staff in an effective and motivational way. She is HIGH energy, strong out-going personality, engaging, AND she knows her subject well. When my members raised questions or asked about their real-life situations, Rachel was able to respond in a meaningful and insightful way. I believe that her presentation would be excellent for both CEO And Key groups. My members were able to readily identify several specific actions that each of them could implement the next day in terms of coaching and training their staffs. You will be fully pleased when Rachel presents to your groups.
Just wanted to follow up with you after the conference to tell you that you did an amazing job! Loved seeing you in action and I took some good stuff away as well. Hope you got some good feedback – you deserve it!
Rachel is amazing!  In one short session, she transformed a group of high powered entertainment executives.  Through a few fun and introspective exercises and discussion groups, we began to see the individual paths we needed to take.  There was a shift that occurred in all of us, as we realized that it was possible to live differently.  I would recommend Rachel to anyone who is looking for a more balanced and rewarding life.
I invited Rachel to make a presentation to our office as part of our Lunchtime Seminar Series durig the holiday season beacuase our employees had requested information on Finding Balance in their Lives. Rachel's presentation, particularly The Balance Wheel, helped the participants recognize those areas of their lives that were not in balance with their values.  One participant said: "I have certain career aspirations and personal goals that are not being fulfilled and participating in this seminar helped me focus on what I need to do to make them happen." Rachel made it a point to include all members of the group in the discussion and facilitated the exploration of those areas that could be enhanced. Rachel's presentation style was lively and entertaining and encouraged all to participate—even those who started out by being shy and retiring.  She created a safe environment in which to do some inner work.
Thank you for coming to our American Association of University Women lunch meeting. Rachel, you did a great job of telling us about your life and making it real and very interesting. You were inspiring for all of us.
Our Sales Team saw tremendous value in Rachel Karu's "Trusted Advisor" session.  The presentation was creative and interactive.  Rachel effectively communicated several new ideas and tactics that can be utilized on a daily basis to improve personal and business relationships.
Thank you for your absorbing, personal and helpful story yesterday morning. It was a generous display of making your experiences available so that others might learn from and apply great lessons to their own lives. I read through your book and it has the same generous character of availability, reflection, insight, growing and maturing all the time. You have courage and you are the best advertisement for your brand. Good for you.
Stepping Into More is a systematic approach to creating the life you desire and deserve. We discussed how successful professionals are very driven to achieve results by supporting others in their organizations, and how this could sometimes result in "burnout." That is why it is so important to explore how to honor personal priorities and goals and maintain a sense of balance.
Rachel was able to hit all the main points within the allocated 30 minutes. There was considerable participation by all of us and I am sure some of these points may have some long lasting effects on our thinking and our actions!
I had the pleasure of attending Rachel's program, "Cultivating Resilience During Uncertain Times," hosted by the International Coaches Federation. It was a master class in how to run an engaging and effective program. Rachel shared proven techniques to enhance resilience, allowed opportunities for reflection, and built enjoyable exercises that allowed attendees to begin flexing new resilience muscles right away. She created a trusting and energetic space through her clear delivery, warm connection, and subject-matter mastery. I'll be watching ICF offerings for additional programs from Rachel in the future.
I really enjoyed attending "The Outstanding Administrative Professionals" course taught by Rachel Karu. The modules and workshop were so nicely structured and streamlined, full of developmental insight and tools – and they were fun too. In fact, we got so busy that before we knew it, the workshop was over. Rachel exposed us to these tools to use in our daily, routine lives and woke us up! The skills I learned were empowering and I'm applying them at work and at home as well.I hope Rachel returns so that those who were unable to sign up for the course can do so to enhance not only their administrative skills, but their personal lives too.
Rachel Karu participated in the creation and delivery of Mattel's corporate university. As part of this process she effectively facilitated a planning day and numerous pilot sessions with various levels of leaders throughout our organization in order to seek feedback and build ownership for the new program. Rachel has been facilitating leadership-training sessions with Mattel for over one year. She creates a fun, interactive environment. Her energy is contagious and she is able to get people excited about their professional and personal development. Rachel is strong at comprehending the big picture while maintaining a keen attention to detail. She understands how to modify material to meet the organizational culture as well adjust her approach to meet various learner's styles and needs. Rachel has a strong client service orientation and is willing to go the extra mile to build a win-win partnership. She continually provides valuable feedback to assist us with our continuous improvement. Our leaders are benefiting greatly from working with Rachel.
Dear Rachel, I just wanted to let you know how much we have appreciated the management training curriculum and the Manager's Toolkit you have helped us to develop and deliver over the past several years.  You have taken the time to listen to our needs, and have been remarkably flexible in customizing these professional development opportunities for our organization.  Your facilitation of these sessions and the materials which you prepared have met with high marks from managers, particularly those with less practical experience in coaching and counseling employees, orienting new employees, and preparing effective performance appraisals.  Providing our managers with tools they can actually put into immediate use, and creating an environment in which we were able to practice skills such as the Relationship Roadmap and the Coaching Process model, have resulted in performance and productivity improvements and more effective communications among employees at all levels. Thank you very much for working with us.
I have known Rachel Karu for many years. She was initially the Manager of Training and Organization Development at Easton Sports, Inc. and has been continued consulting with Easton Sports. I have seen Rachel perform several important roles: Facilitator, Coach, Trainer, Organization Development and Human Resources professional. Rachel is a creative professional devoted to assisting individuals in achieving their potential personally and professionally. She has the unique ability to conceptualize the big picture while possessing the organizational and attention to detail skills to implement a plan and deliver results. In a relatively short period of time Rachel was able to develop and deliver a corporate university, implement organizational competences and partner in the creation of new performance management system. These programs are still running effectively today. Rachel's interpersonal skills assist her with communicating effectively at all levels ranging from executive to production worker. Her compassion for people comes across loud and clear. Rachel is able to adapt her style to her audience while always creating an atmosphere that invites participation and if fun. I highly recommend working with Rachel for any training and development projects.
Rachel, thank you for your time and your wisdom. You leave a special footprint in our lives. We began to create possibilities…looking for things that are in our control; love it!!
The song and your voice are amazing.
I am pleased to offer these comments regarding the training provided by Rachel Karu. Through her efforts, the organization's management team has been provided workshops on a variety of topics skills including communication, coaching, managing performance problems and facilitating performance evaluation discussions. Rachel has successfully demonstrated her expertise as a facilitator and experience as a knowledgeable professional with every workshop delivered. The positive feedback provided by the participants is an indication that their workshops have been impactful and beneficial. It has been a pleasure to work with Rachel. Thank you.
In the midst of a difficult situation at work, RAE Development was called in for consultation with my new boss and me. He had never worked with anyone like me and had difficulty in understanding my work style. RAE Development was able to discern even the subtle things that contributed to the situation and assist us in navigating through them. The guidance, suggestions, and mediating were very helpful and I would request their assistance again if given the opportunity. I found RAE Development to be very professional, personable, and knowledgeable. They know how to do what they do, and they do it well.
Rachel ignited a change process at Palomar Displays when our leadership team attended her workshops. Rachel worked closely with us to customize and focus on specific areas that provided common grounds for us to improve our processes and performance both as a team and individually. We are now benefiting from these positive changes. Our teams really enjoyed her style and organization and the attendees felt privileged to participate. Thanks Rachel!
Rachel's seminars are a must for any executive woman who is serious about furthering her development professionally and personally in a synchronistic and efficient manner.   Every workshop has given me an arsenal of foundational tools that provide me with a high degree of self confidence, balance, clarity, and productivity in every area of my life.
Rachel, having had a few days to reflect, I just want to highlight what made the training workshop that you conducted so worthwhile. We really appreciated your open communication and enthusiasm for the material.  It certainly energized the group and the fact that there were no 'wrong answers' kept participation at a high level. Everyone felt comfortable openly communicating. Additionally, you displayed a mastery of the Key Principles throughout the training session and did an exceptional job of enhancing individual self-esteem.  You knew and understood your audience and listened to individual professional challenges and successfully guided the person to a positive solution.We look forward to having the opportunity to work with you again.
My staff of 11 recently attended the Communications Styles Workshop presented by Rachel.  We each took the Strength Deployment Inventory and together as a team we worked together to learn about the strengths, motivations, and values of our team.  Rachel was an easy facilitator that kept us all on an even keel, quietly leading and steering us toward understanding and productivity. Since that day, I've seen the team work with greater understanding of how each of us responds and communicates to one another according to our own personal strengths. Thank you Karu Consulting!
Rachel has created something truly innovative and new!  In combining her singing and theatrical talent with her superlative command of business and corporate subject matter, Rachel delivers a stunning one woman show with a life changing message for everyone in the room. Rachel uses her extraordinary vocal artistry and talent to connect intimately with her audience and doesn't so much "tell" us her message…but lives it before our eyes! Rachel has set a new Gold Standard for event and conference presentations.  She combines the best of event speaking with superb singing and theatrical artistry to deliver a "wow" factor of 10!  Rachel knows that music reaches deep within  us to move and inspire us…How perfect that she uses her glorious singing voice to touch us and change our lives.
Dear Rachel, I just want to say a HUGE thank you for joining our team to make last night a great success. You added so much with your incredible energy, warmth and information. Your workshop was so well thought out; professional, interactive and full of practical tools for everyday life as well as for volunteering at the Friendship Circle. You were so warm and friendly to everyone, and had amazing energy throughout your workshop and the whole event. I thoroughly enjoyed your presentation and gained practical skills for my day-to-day life. I have received great feedback from our volunteers; for example, 'Wow! Rachel was so interesting and practical.' 'I'm so excited to use the different techniques Rachel spoke about and let us practice with each other.' 'Rachel was so clear and easy to understand. She really broke things up so it wasn't too much overwhelming information at once.' 'I loved the song at the end!' Best wishes and the Biggest Thanks again for your super presentation, time, and for your outstanding generosity.
I  wanted to extend my sincere appreciation for singing the Anthems Sunday night.  You were great! I haven't heard such a wonderful rendition of both songs in a long time. Thank you very much for being such an important part of our evening.
Thank you so much for a lovely evening at our law firm's 30th anniversary party.  You and your band were incredible.  You have an amazing voice and your wide vocal range was evident throughout the evening as your played standards, pop, soft rock, and disco.  You were well aware of the crowd's mood and you were respectful of the professional tone of the evening but still got people up and dancing with a wild rendition of "SHOUT." We were very lucky to have you at our event.  Thank you for creating a fun atmosphere and for sharing your beautiful voice with us all evening!  We are so grateful.